MyCitizen.net
---
---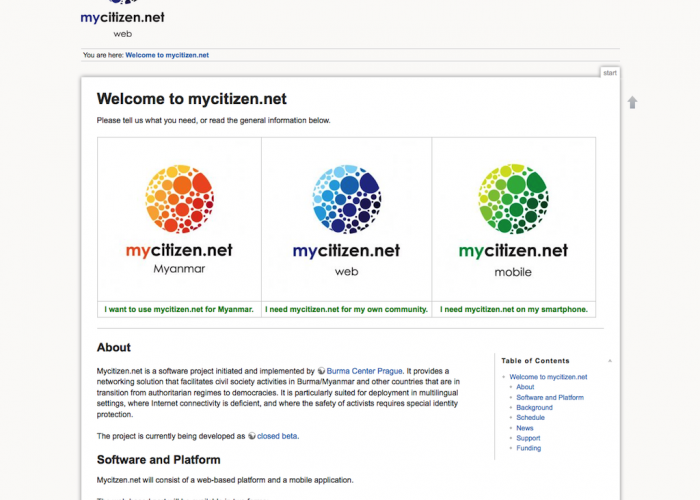 MyCitizen.net is part of a project with Burma Center Prague. Inspired by the use of mobile phones for banking in development countries, by the Arab Spring and the proven potential of mobile apps and social networks to empower communities, I started thinking about an implementation for Burma where revolution took the shape of evolution. The result will be a tailor-made software platform for web and mobile phones that will be employed for Burma but available also for other countries. I am in charge for all planning and coordination. Coding, logos and design are provided by external partners.
The software is scheduled to move into public beta status by the end of 2013.
Find more information at www.mycitizen.org.
---
---